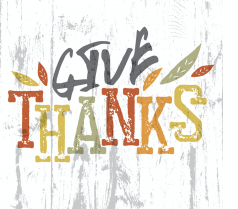 Thanksgiving is fast approaching, and the pace of our day-to-day schedule will pick up. We need to catch up with people, plan visits, prepare feasts, decide which games to watch and gifts to buy, and a lot more! Many of us rarely have a quiet moment to ourselves during this activity-packed week.
Come join us at our Thanksgiving Healing Service this Sunday to restore your energy and mind for the upcoming week and the holiday season ahead! This healing service will be co-conducted by Rev. Paul Beaudet, Rev. Seiko Obayashi and Rev. Marion Hedger with our certified energy healers.
At this service, Rev. Paul Beaudet will present an inspirational talk entitled: "Mediumship as the principal way to communicate with spirit".
Two of the principles of Spiritualism relate to the eternal nature of the soul, and the ability to communicate between this side of life and the other side of life. While Spiritualists understand this dynamic exchange, many others have only a vague awareness of what it means.  Rev. Beaudet will focus on the nature of psychic ability and mediumship, and how they are utilized to communicate with the deceased. Please join us.